Patricia Houston
Anesthesia
MD, FRCPC, MEd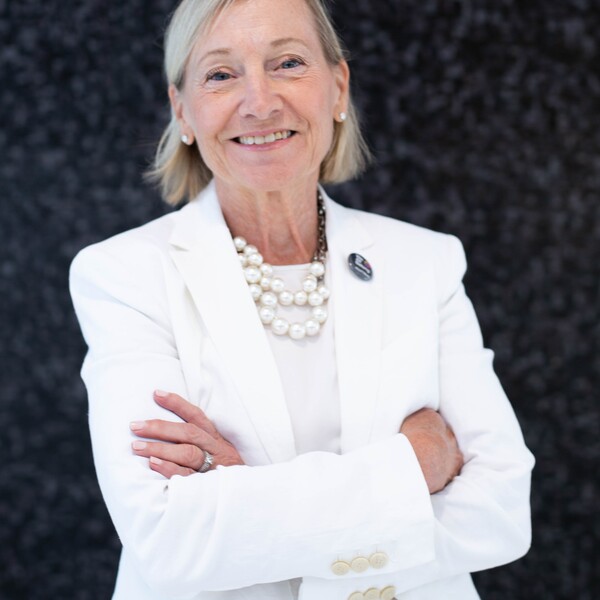 Location
St. Michael's Hospital
Address
30 Bond Street, Toronto, Ontario Canada M5B 1W8
Research Interests
education
Clinical Interests
cardiovascular anesthesia, critical care
Accepting
contact faculty member for more information
Dr. Patricia Houston began her term as Vice Dean of the MD Program in 2016. Dr. Houston was appointed Vice Dean, Medical Education starting July 1, 2020. In her expanded role as Vice Dean, Medical Education, Dr. Houston retains responsibility for the MD Program and MD/PhD Program with additional oversight of Postgraduate Medical Education and Continuing Development programs.
A graduate of the Faculty of Medicine at the University of Toronto, where she also completed a Masters in Education at OISE, Dr. Houston has distinguished herself as a collaborative leader in health professional education. She has served in a number of leadership roles both at the University and at St. Michael's Hospital, where she served as Vice President, Education. She was Vice Chair of Education in the Faculty of Medicine Department of Anesthesia from 2004 to 2011 and served as Acting Vice-Dean, Undergraduate Medical Education in 2012-2013. At St. Michael's she has served as Medical Director, Perioperative Service Program and Anesthetist-in-Chief, among other roles. In addition, she co-chaired the TAHSN Education Committee from 2011 to 2014.
Dr. Houston joined the Department of Anesthesia at the Faculty of Medicine in 1984 as a Lecturer and was appointed full Professor in 2006. Throughout her career she has been recognized with numerous teaching and leadership awards. She is an active member of a number of international and national organizations and associations, including the Canadian Anesthesiologists' Society, of which she was President from 2012 to 2014.
Recent Publications
Papadakos CT, Papadakos J, Catton P, Houston P, McKernan P, Jusko Friedman A. From theory to pamphlet: the 3Ws and an H process for the development of meaningful patient education resources. J Cancer Educ. 2014 Jun 1;29(2):304-10. Coauthor or Collaborator.
Houston P, Chisholm R. Water, water everywhere, but not a drop in sight: the impact of drug shortages on Canadian anesthesia care. Can J Anaesth. 2013 Jun 1;60(6):519-22. Co-Principal Author.
Spadafora, S, Houston PL, Levine, M. A National Curriculum in Anesthesia: Rationale, Development, Implementation, and Implications. Can J Anesth. Jul;59(7):636-41. 2012. Co-Principal Author.
McCracken G, Houston PL, Lefebvre G, Society of Obstetricians and Gynecologists of Canada. Guideline for the management of postoperative nausea and vomiting. J Obstet Gynaecol Can. Jul;30(7):600-7, 608-16. 2008. Co-Principal Author.
Houston PL, Kearney R, Savoldelli G. The oral examination process – gold standard or fool's gold. CJA. 53: 7 2006. Principal Author.
Appointments
Vice-Dean, Medical Education, Temerty Faculty of Medicine, University of Toronto
Staff Anesthetist, St. Michael's Hospital, Toronto, Ontario, Canada
Honours and Awards
Name: Jeffrey Lozon Physician Leadership Award
Description:
2014 - St. Michael's Hospital

Name: The FitzGerald Academy Friends of the Academy Award
Description:
2013 - The FitzGerald Academy, Faculty of Medicine, University of Toronto

Name: Award of Merit for IPE
Description:
2013 - Department of Anesthesia, Faculty of Medicine, Center for Interprofessional Education, University of Toronto

Name: Award of Merit for Excellence in Interprofessional Teaching
Description:
2012 - The Center for Interprofessional Education, University of Toronto 
Courses
Course Number: Effective Mentoring Skills - Keynote Speaker
Course Name: Academy of Surgical Educators, Royal Australasian College of Surgeons. Melbourne, Victoria, Australia
Course Number: How can we teach QI Competencies - Invited Speaker
Course Name: Royal Australasian College of Surgeons. Melbourne, Victoria, Australia
Course Number: Collaborative Care – Competencies Needed for the Future of Healthcare - Invited Speaker
Course Name: International Medical Symposium - Royal Australasian College of Surgeons. Melbourne, Victoria, Australia
Course Number: Perioperative myocardial infarction: which beta-blocker is more protective? - Invited Speaker
Course Name: Doctors Updates 2015. Val d'Isere, Savoie, France
Course Number: When is blood the right fluid? - Invited Speaker
Course Name: Doctors Updates 2015. Val d'Isere, Savoie, France
Course Number: Choosing Wisely Canada – How to do Better With Less
Course Name: Canadian Anesthesiologists Society. Ottawa, Ontario, Canada