Anesthesia Residency Program
Message from the Program Director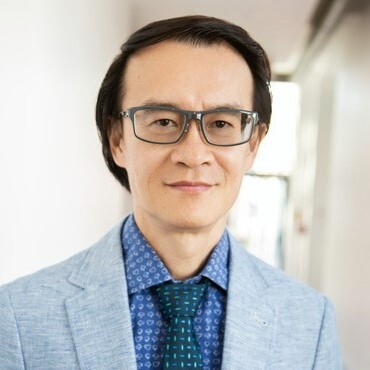 Welcome to the Department of Anesthesiology & Pain Medicine at the University of Toronto. We have the distinct privilege to guide, support and mentor exceptional residents and ensure they receive the best possible educational experience.  At the University of Toronto, our reputation as one of the largest Departments of Anesthesia in North America affords our program unparalleled opportunities and resources.  Our department has internationally renowned clinician and researcher leads at the forefront of our profession.  For our residents, this translates into exceptional learning opportunities and clinical training with near unbounded possibilities in academic achievement.  The residency program provides world-class training in a supportive and rewarding learning environment.
Our department has over 400 faculty at multiple sites involved in resident education.  Residents train at tertiary and quaternary care facilities as well as community sites including: The Hospital for Sick Children; Mount Sinai Hospital; St. Joseph's Hospital; St. Michael's Hospital; North York General Hospital; Sunnybrook Health Sciences Centre (both the Sunnybrook and Holland Centre campuses); Toronto East General Hospital; The University Health Network at both the Toronto General and Toronto Western Hospitals and Women's College Hospital. Each of these hospitals has particular strengths and allows the program as a whole to offer residents unrivaled experiences in all areas of anesthetic practice. 
All our residents are supported to achieve scholarly productivity with vast opportunities. Our residents become part of one of the world's top anesthesia research departments which continues to place focus on research training and fostering research activity in residency.   Mentorship is supported from leading anesthesiology investigators and physician scientists.  In addition, our residents are significantly involved in education including opportunities within the program, in formal postgraduate studies and at the international level with several Global Health initiatives. 
As the largest Anesthesia Residency Program in the country, our size is our strength and our residents are our focus.  Our incoming PGY1 residents start their year with a social retreat and the resident collegiality and networking only grows from there. There are many opportunities to work with and learn from each other both within and across academic years whether at educational events, while on clinical rotation or at a social event.  As well, we offer a well-established formal Mentorship Program for all residents.
We invite you to discover all that the University of Toronto's Department of Anesthesiology has to offer in the most diverse city in the world.  For those interested in attaining clinical excellence, academic achievement and scholarly productivity, the opportunities begin here.
Contacts:
Dr. Eric You-Ten PhD, MD, FRCPC
Director, Postgraduate Program
Associate Professor of Anesthesia
E: eric.you-ten@sinaihealthsystem.ca
Dr. Joseph Fiorellino, MD MSc FRCPC
Associate Director, Postgraduate Program
Assistant Professor
E: joseph.fiorellino@uhn.ca
Dwayne Rodrigues, H.BSc, MEd
Residency Program Officer
P: 416 978 6362
E: residency.anesthesia@utoronto.ca