Dr. Brian Kavanagh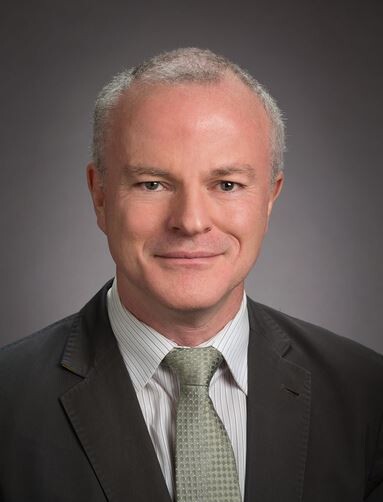 Dr. Brian Kavanagh
It is with great sadness that we share the news that Dr. Brian Kavanagh passed away on Saturday, June 15, 2019. Dr. Kavanagh served as the Chair of the Department of Anesthesia at the University of Toronto from 2006 to 2017. He was a brilliant, passionate and quick-witted leader and clinical-scientist who will be sorely missed. We extend our sincere condolences to his family, friends and colleagues.
Dr. Kavanagh made many contributions to his profession, the faculty and to the lives of Anesthesia Residents and Fellows. He was passionate about providing exemplary clinical care, the need for research in all aspects of anesthesia and critical care and the training of clinician investigators.
Dr. Kavanagh graduated from University College Dublin in Ireland in 1985. He undertook residency training in Internal Medicine in Dublin then came to the University of Toronto to complete anesthesia residence training and a fellowship. His trained in Critical Care Medicine at Stanford then returned to the Toronto General Hospital in 1994 and moved to 1999 moved to the Hospital for Sick Children in 1999 where he held the Dr. Geoffrey Barker Chair in Critical Care Medicine. His studies focused on ventilator-induced lung injury and the actions of carbon dioxide in the lung.
Dr. Kavanagh was the Chair of Critical Care Canada Forum; was an Associate Editor of Critical Care and an Executive Editor of Anesthesiology. In 2017 he completed two terms as Chair, Department of Anesthesia, University of Toronto.
We invite you to read the editorial piece by Drs. Orser and Brochard published in the Anesthesiology Journal - "In Memoriam: Brian Kavanagh".
(web article available HERE: )