Toronto Anesthesia Symposium
|
All day
Details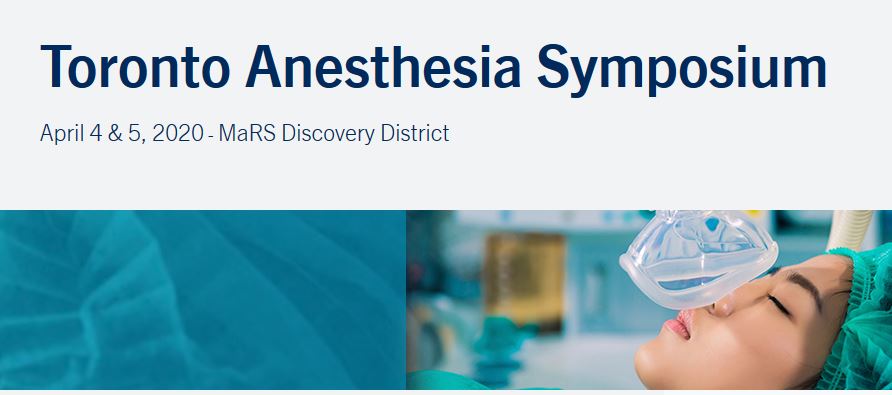 This year's Toronto Anesthesia Symposium theme - Anesthesia, current delusions and misconceptions, will bring together experts to discuss our current state of practice and provide clarity and guidance regarding many misconceptions. Throughout the two-day session, there will be lectures, interactive PBLDs and workshops given by international guest faculties and University of Toronto faculties.
A full list of speakers and topics will be announced shortly, but topics will include postoperative cognitive dysfunction, regional anesthesia, point-of-care ultrasound, opioid reduction, pediatrics, and cannabis.
Learn more and register at http://www.cpd.utoronto.ca/anesthesia.
2020-04-04 04:00:00 2020-04-05 04:00:00 UTC Toronto Anesthesia Symposium This year's Toronto Anesthesia Symposium theme - Anesthesia, current delusions and misconceptions, will bring together experts to discuss our current state of practice and provide clarity and guidance regarding many misconceptions. Throughout the two-day session, there will be lectures, interactive PBLDs and workshops given by international guest faculties and University of Toronto faculties. A full list of speakers and topics will be announced shortly, but topics will include postoperative cognitive dysfunction, regional anesthesia, point-of-care ultrasound, opioid reduction, pediatrics, and cannabis. Learn more and register at http://www.cpd.utoronto.ca/anesthesia. 101 College St - MaRS Discovery District discovery.commons@utoronto.ca