Past Shields Day Lecturers
2021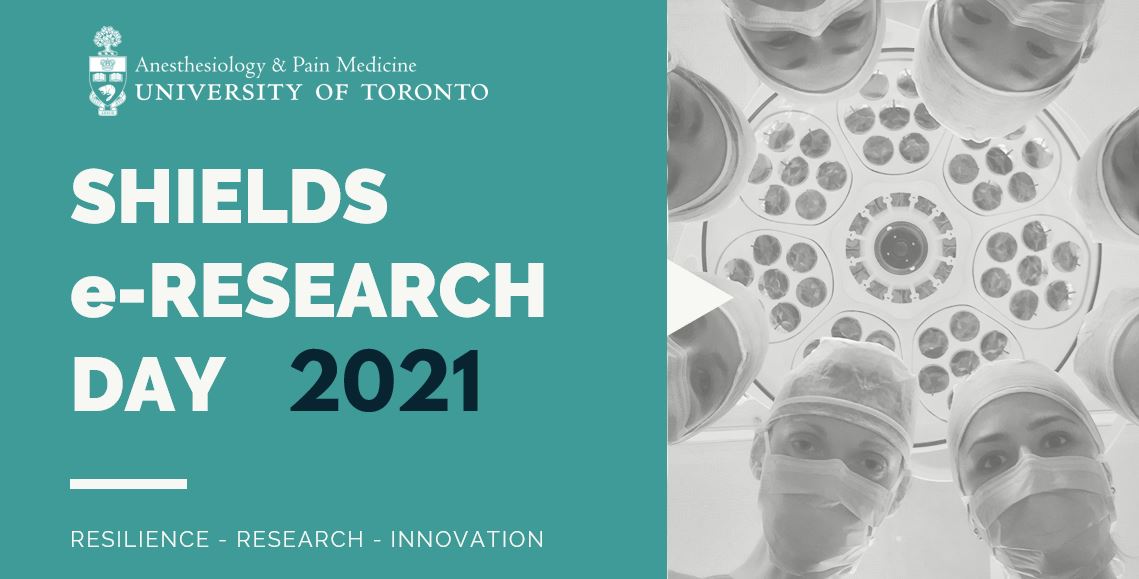 The 42nd Annual Shields Research Day, which was held virtually on May 7, 2021.
The event showcased some of the best of our science and innovation research. The keynote speakers also shared their insightful perspective and commitments to improving the delivery of healthcare in our learning environments.
Keynote Speakers:
Dr. George A. Mashour, MD, PhD
Robert B. Sweet Professor and Chair, Anesthesiology
Co-Director, Michigan Institute for Clinical and Health Research
Scientific Director, Center for Consciousness Science
"The Anesthesiologist as Translational Scientist"
Dr. Matthew C. Wixson, MD
Clinical Assistant Professor, Department of Anesthesiology
Associate Chair for Diversity
University of Michigan
"Speak Up, Reach out, Look within."
Dr. John Peel, MD
Senior Anesthesia Resident
Leading Member, Clinical Investigator Program
Department of Anesthesiology & Pain Medicine
University of Toronto