Symposium to Focus on Health Equity in Rural and Remote Regions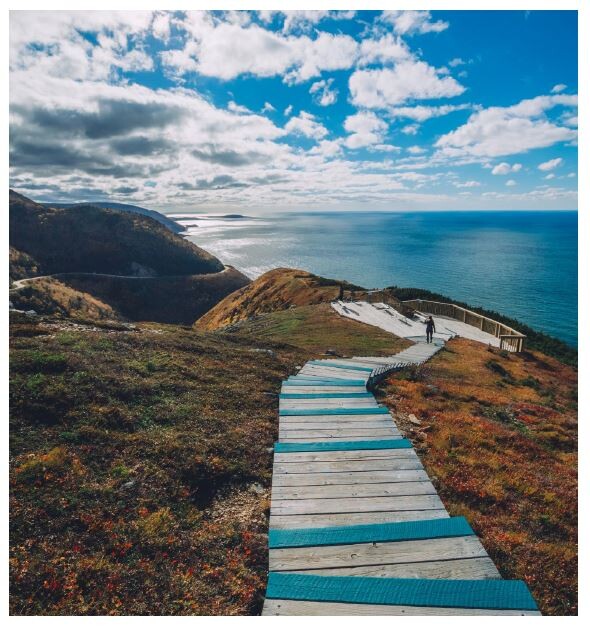 Dr. Beverley Orser and Dr. Ruth Wilson are co-chairing the Anesthesia Care and Pain Medicine in Rural and Remote Regions in Canada Symposium to be held on November 20 and 21, 2020.
While 18 percent of Canadians live in rural and remote regions, just over eight percent of physicians practice there. The result is unequal access to care, with many in rural areas needing to travel hundreds of kilometres to receive care from physicians. In remote regions, which are almost exclusively home to Indigenous communities, accessing basic hospital services may require a three-hour flight.
Drs. Beverley Orser and Ruth Wilson have been calling attention to this challenge, especially as it applies to the availability of anesthesia and pain services in rural and remote regions. Orser is chair of the University of Toronto's Department of Anesthesiology and Pain Medicine, while Wilson is a professor emeritus at the Department of Family Medicine at Queen's University and a family physician who practices in Yellowknife, NWT.
In a paper published in the Canadian Medical Association Journal in July, Orser and Wilson argued that a national strategy was needed that included five key components: social accountability, policy interventions, rural and remote practice models, a national research agenda, and mentorship and continuing professional education. On November 20 and 21, 2020, they will co-chair a national symposium to develop an action plan that will see that strategy realized. Writer Liam Mitchell spoke to Orser and Wilson about health inequality in rural and remote regions, as well as their plans for the symposium.
Q: What is the current state of healthcare in rural and remote regions?
Wilson: Many small and rural hospitals are losing their services. And, when I say services, I am referring to anesthesia, obstetrics, and surgery, which all support each other. They are a key component of services in small hospitals. If you lose obstetrics or lose surgery, you may not have a need for anesthesia. And if you lose anesthesia, you may lose some of the other services as well. We're aware that small hospitals are increasingly closing those kinds of programs and suggesting that patients are better served if they go to the larger centers. And when you lose a service like obstetrics, which is the number one reason for hospital admission in Canada, that can be a big blow to a community.
Orser: One of the impetus for our action was growing alarm amongst the [anesthesia] chairs in Canada about the shortage of anesthesia care providers in their provinces; BC, being one of the worst off with a deficit of at least 50 people. And, it's evidenced by requests from the ministries of health and from advertising and appeals from small areas to have anesthesiologist service. It's not just in rural and remote regions either – we're facing shortages in places like in Toronto, too. So, there is a national shortage, but the folks that get hit the hardest are the smaller communities.
Q: Why place the focus on anesthesia services specifically, given that it is interconnected with other specialties, like surgery and obstetrics?
Wilson: In small, rural communities, some of those services are not provided by specialists, but by family physicians who gain additional skills. For example, in the past, general surgeons, family docs who did obstetrics and family docs who did anesthesia were the core team in small hospitals. That's the model still in Western Canada and much of rural Ontario. But you're right. All three services and family medicine need to be working together in order to support local communities to provide lifesaving surgery.
Orser: Anesthesiology can't solve this challenge alone. We're taking a comprehensive approach that includes obstetricians, surgeons and family physicians from rural Canada. But, we have our own set of challenges in anesthesiology that we can address. For example, we have good models for training family physicians as anesthetists, but there are not enough training programs to support the demand. Increasing the number of places in our training programs, and supporting those we train, is an essential component of the solution. And, it's something we can do.
Wilson: When you look at family practice anesthetist training programs, most schools have two or three positions – and not much more. We could certainly use an expansion of those positions.
Q: Are there any places in the world that are delivering effective care in rural and remote regions?
Wilson: Well, the best model ­– we think – is Australia. We're looking forward to learning more about why it works so well from the symposium's keynote speaker, Dr. Rodney Mitchell, who is the former president of the Australian and New Zealand College of Anesthetist. They have developed structures to both train and support family physicians who work in rural areas, which includes paid opportunities to go back to a tertiary healthcare centre to refresh their skills. They also have formal mentoring networks.
Orser: I also think there has been a firm commitment by the medical leadership within that country to address outcome discrepancies in rural areas, not only not only anesthesia.
Wilson: Yes, I think that's quite right. I mean, they do have political will to address rural health problems. For example, they have a national rural health commissioner. So, they have a policy focused on rural health that's quite different from Canada.
Q: What do you hope to achieve from holding the Anesthesia Care and Pain Medicine in Rural and Remote Regions in Canada Symposium?
Orser: I think the biggest role it will play is developing relationships and networks around common goals. There have been a number of individuals and organizations which understand there's a problem – a big problem. But, how do we work collectively to try and address this? Ruth uses the word "catalyze," and I think that's accurate and we've seen it happening. We have established working groups that are bringing folks together who normally wouldn't have the chance to speak together. These working groups will be engaged before and after the symposium. At the symposium, we'll be looking for these working groups to identify three actionable items to establish an achievable work plan.
Wilson: Important to all of this work is the notion of "social accountability." We have to ask ourselves: what are medical schools for what, what are they supposed to be doing? And yes, they're supposed to research, of course, and they do. But aside from that, they are to produce physicians who can serve the needs of the community and the country they are in. We can't lose sight of that overall mission.
The Anesthesia Care and Pain Medicine in Rural and Remote Regions in Canada Symposium will be held online on November 20 and 21, 2020 and is open to working professionals and trainees from health professions. Visit the symposium's webpage for registration details.