Marcin Wasowicz
Anesthesia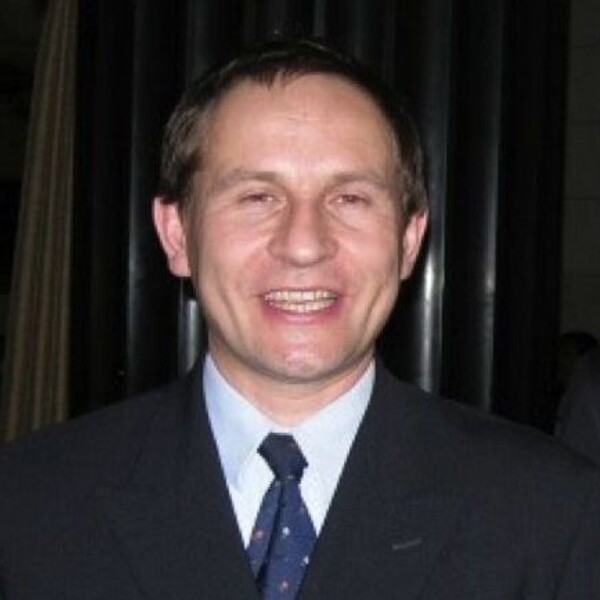 Location
University Health Network - Toronto General Hospital
Address
200 Elizabeth Street, 3EN-464, Toronto, Ontario Canada M5G 2C4
Research Interests
perioperative patient management, transplant surgery
Clinical Interests
cardiovascular anesthesia, critical care, echocardiography
Accepting
contact faculty member for more information
Research Synopsis
Dr. Wasowicz's research interest concentrates on two main fields: (1) introducing novel technologies into perioperative medicine and (2) introducing solid phase microextraction (SPME) into clinical medicine.
The first part of Dr. Wasowicz's activities resulted in rolling out bedside monitoring of coagulation system at Toronto General Hospital. It was based on clinical application of thromboelastography (TEG) and its modification platelet mapping assay. This part of his activity also included introduction of volatile based sedation into intensive care environment. His group conducted several safety studies and two randomized trials investigating use of volatile based sedation for short-term and long-term period within the ICU environment.
SPME is a novel analytical technology, which allows combining biological sample extraction and processing into one step. It can be applied to any biological system (fluid, tissue) and measures concomitantly several substances or metabolites. Dr. Wasowicz's group initiated multidisciplinary collaboration between Toronto General Hospital, University of Toronto, University of Waterloo and industrial partners, which initiated introduction of this technology into perioperative medicine. The results of first projects showed that doses of tranexamic acid used routinely during cardiac surgical procedures are exceeding desired plasma levels. Also, using SPME technology they have been able to show that rocuronium bromide can be used as a marker of early liver function post liver transplantation.
Recent Publications
Corredor C, Wasowicz M, Karkouti K, Sharma V. The role of point-of-care platelet function testing in predicting postoperative bleeding following cardiac surgery: a systematic review and meta-analysis. Anaesthesia. 2015 Apr 27. Impact Factor 3.5 (Trainee publication, Carlos Corredor-senior registrar in cardiac anesthesia).
Ng WC, Jerath A, Wasowicz M. Tranexamic acid: a clinical review. Anaesthesiol Intensive Ther. 2015 Mar 23 (Trainee publication, William Ng-fellow in cardiac anesthesia)
Jerath A, Beattie SW, Chandy T, Karski J, Djaiani G, Rao V, Yau T, Wasowicz M, Perioperative Anesthesia Clinical Trials Group. Volatile-Based Short-Term Sedation in Cardiac Surgical Patients: A Prospective Randomized Controlled Trial. Crit Care Med. 2015 Mar 9. Impact Factor 6.15.
Yang Q, Jerath A, Bies RR, Wasowicz M, Pang KS. Pharmacokinetic modeling of tranexamic acid for patients undergoing cardiac surgery with normal renal function and model simulations for patients with renal impairment. Biopharm Drug Dispos. 2015 Feb 22 (Trainee publication, Qi (Joy) Yang- PhD student in Leslie Dan Faculty of Pharmacy, University of Toronto).
Birjandi AP, Mirnaghi FS, Bojko B, Wasowicz M, Pawliszyn J. Application of solid phase microextraction for quantitation of polyunsaturated fatty acids in biological fluids. Anal Chem. 2014 Dec 16;86(24):12022-9. Impact Factor 5.85 (Trainee publication, Ph.D Student).
Puentes Beltrán W, Roscoe A, Cypel M, Wasowicz M. Succesful use of recombinant activated coagulation factor VII in a patient with veno-venous ECMO after lung transplantation. Anaesthesiol Intensive Therapy. 2014 Nov 23 (Trainee publication, Wilfredo Puentes-cardiac and thoracic anesthesia Fellow).
Sharma V, Katznelson R, Jerath A, Garrido-Olivares L, Carroll J, Rao V, Wasowicz M, Djaiani G. The association between tranexamic acid and convulsive seizures after cardiac surgery: a multivariate analysis in 11529 patients. Anaesthesia. 2014 Feb; 69(2):124-30. Impact Factor 2.9.
Gorynski K, Bojko B, Kluger M, Jerath A, Wasowicz M, Pawliszyn J. Development of SPME method for concomitant sample preparation of rocuronium bromide and tranexamic acid in plasma. Journal of Pharmacological and Biomedical Analysis. 2014 Feb;15(92):183-92.
Pickworth T, Jerath A, DeVine R, Kherani N, Wasowicz M. The scavenging of volatile anesthetic agents in the cardiovascular intensive care unit environment: a technical report. Canadian Journal of Anesthesia. 2013 Jan; 60(1):38-43. Impact Factor 2.31 (Trainee publication).
Sharma V, Fan J, Jerath A, Pang KS, Bojko B, Pawliszyn J, Karski JM, Yau T, McCluskey S, Wasowicz M. Pharmacokinetics of tranexamic acid in patients undergoing cardiac surgery with use of cardiopulmonary bypass. Anaesthesia. 2012 Nov 1;67(11):1242-50. Impact Factor 3.2 (Trainee publication, Vivek Sharmai cardiac anesthesia fellow at Toronto General Hospital).
Honours and Awards
Name: Seoul Award
Description:
215 - World Federation Societies of Critical Care and Intensive Care Medicine Meeting
Name: Richard Knill Competition
Description:
2014 - CAS Annual Meeting, St. John's
Name: Top 10 clinical abstracts
Description:
2014 - ASA annual Meeting, New Orleans
Courses
Course Number: CEEA courses (Committee of European Education in Anaesthesiology)
Course Name: Invited speaker-6-10 lectures a year
Course Number: ASA- workshop on Basic Fiberoptic Intubation during annual ASA meeting
Course Name: Instructor for past 9 years
Course Number: Fellowship in Cardiac Anesthesia, Critical Care and Perioperative Transesophageal Echocardiography
Course Name: clinical teaching and seminars/lectures
Course Number: Mechanisms, manifestation and management disease
Course Name: Problem based Learning- second grade medical students
Course Number: TEE reading sessions for fellows at Toronto General Hospital
Course Name: Moderator