Katherine Marseu
Anesthesia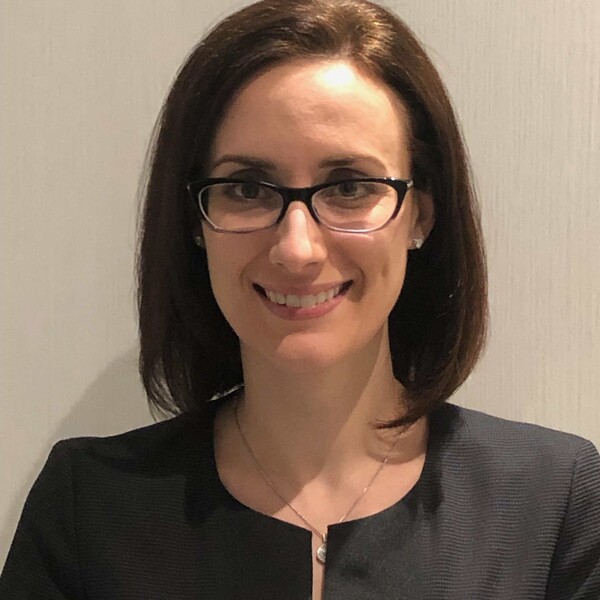 Location
University Health Network - Toronto General Hospital
Address
200 Elizabeth Street, 3EN-464, Toronto, Ontario Canada M5G 2C4
Research Interests
education, simulation, transplant surgery
Clinical Interests
thoracic anesthesia
Accepting
contact faculty member for more information
Dr. Katherine Marseu obtained a Bachelor of Science in Biology from the University of Western Ontario (2004), a Medical Degree from McMaster University (2007) and her Fellowship, Royal College of Physicians of Canada, in Anesthesiology (2012). She completed her anesthesia residency training at the University of Toronto (2012) and fellowships at the Toronto General Hospital in Cardiothoracic Anesthesia (July 2012-June 2013).  Dr. Marseu commenced an active staff appointment in the Department of Anesthesia and Pain Management at Toronto General Hospital, July 1 2013, where she is a clinical anesthesiologist, acute pain physician, and hyperbaric physician.  She also completed her MSc in Health Science Education from McMaster University (Sept 2015).             
Recent Publications
Marseu K, Slinger P.  (2015).  Pulmonary Dysfunction and Protection.  Anaesthesia, in press. 
Marseu K, Slinger P.  (2015).  Thoracic Anesthesia.  In Barash, Cullen, Cahalan, Ortega, Sharar, Stock (Eds.),  Foundations of Clinical Anesthesia (653 – 668).  Wolters Kluwer.
Marseu K, Slinger P.  (2014).  Patient with a Known Difficult Airway Presenting for Lobectomy with a Double Lumen Tube.  In Doyle J, Abdelmalak B (Eds.), Clinical Airway Management: An Illustrated Case-Based Approach (In Press).  Cambridge Press.
Marseu K, Slinger P.  (2014). The Preoperative Anesthetic Assessment for Thoracic Surgery.  Current Reviews in Clinical Anesthesia, 34 (18), 217-228.
Marseu K, Slinger P, de Perrot M, McRae K, Ma M. Dynamic hyperinflation and cardiac arrest during one-lung ventilation: a case report. Can J Anaesth, 58(4), 396-400.
Michael Ko, Pedro R. dos Santos, Tiago N. Machuca, Katherine Marseu, Thomas K. Waddell, Shaf Keshavjee, Marcelo Cypel.  (2015).  Use of Single-Cannula Venous-Venous Extracorporeal Life Support in the Management of Life-Threatening Airway Obstruction.  The Annals of Thoracic Surgery, 99(3), e63–e65.
Appointments
Staff Anesthesiologist, Acute Pain Physician, Hyperbaric Physician, Dept of Anesthesia and Pain Management, TGH
Postgraduate Coordinator, TGH
General Surgery Business Committee Member, TGH
Honours and Awards
Name: • National Board of Echocardiography Examination of Special Competence in Advanced Perioperative Transesophageal Echocardiography
Description:
Courses
Course Number: Preoperative Anesthetic Assessment for Thoracic Surgery
Course Name: Thoracic Anesthesia Symposium (SCA), Washington 2015
Course Number: Thoracic Anesthesia review Lecture
Course Name: Making a Mark, 2015
Course Number: Thoracic Anesthesia section
Course Name: Michener Institute Anesthesia Assistant Program, 2014 & 15
Course Number: Preoperative Anesthetic Assessment for Thoracic Surgery
Course Name: U of T Resident Seminars, 2014 & 15
Course Number: Management of Rigid Bronchoscopy for Foreign Body removal in an Adult PBLD
Course Name: Toronto Interactive Anesthesia conference, 2013 & 14
Course Number: Regular TGH Resident Rounds
Course Name: simulation sessions and practice oral exam sessions
Course Number: Clinical Mentor
Course Name: Michener Institute Anesthesia Assistant Program, 2014-15