Karim Ladha
Anesthesia
MD, MSc, FRCPC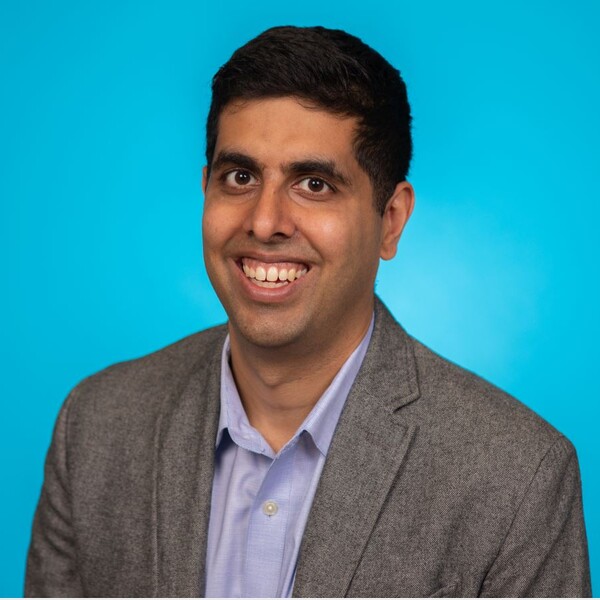 Location
St. Michael's Hospital
Address
30 Bond Street, Toronto, Ontario Canada M5B 1W8
Research Interests
• Wearables • Pain Management • Cannabis • Anesthesia and Mental Health
Clinical Interests
• Cardiac anesthesia • Acute Pain management • Chronic pain management
Appointment Status
Primary
Accepting
contact faculty member for more information
Dr. Ladha received his undergraduate degree in Economics from Brown University and obtained his medical degree from the Johns Hopkins University School of Medicine. He then completed his residency training at the Massachusetts General Hospital and did additional fellowship training in Cardiac Anesthesia at Toronto General Hospital. He also holds a Masters of Science degree in Epidemiology from the Harvard School of Public Health.
He has a broad research program that centers around trying to improve recovery and pain management after surgery. He is the principal researcher for several cutting-edge studies that examine the potential role of cannabis, ketamine and opioids for pain management. He is also the Anesthesia lead for a pioneering collaboration between the Departments of Anesthesia and Psychiatry at St. Michael's Hospital which will investigate to ability of anesthetic drugs to treat mental health conditions such as depression.
Research Synopsis
Dr. Karim Ladha is a clinician-scientist and staff anesthesiologist. His program of research uses mixed methodologies to obtain a multifaceted view of pain and recovery after surgery including retrospective analyses of administrative databases, prospective observational studies, and multi-center randomized controlled trials. He is currently the principal investigator on two randomized controlled trials related to chronic pain outcomes. His research has been published in top-tier journals including JAMA, BMJ, British Journal of Anesthesia and Anesthesiology. He has received numerous awards for his work including the International Anesthesia Research Society Mentored Research Award, a new investigator award from the Canadian Anesthesiologists' Society and the IMPACT award in anesthesia.
Recent Publications
Ladha K, Wijeysudnera DN. Role of patient-centered outcomes after hospital discharge: a state-of-the-art review. Anaesthesia. 2020 Jan;75 Suppl 1:e151-e157.
Ladha K, Manoo V, Virji AF, Hanlon JG, Mclaren-Blades A, Goel A, Wijeysundera DW, Kotra L, Ibarra C, Englesakis M, Clarke H. The Impact of Perioperative Cannabis Use: A Narrative Scoping Review. Cannabis and Cannabinoid Research. 2019 Dec 6;4(4):219-230.
Goel A, McGuinness B, Jivraj N, Wijeysundera DN, Mittleman M, Bateman B, Clarke H, Kotra L, Ladha K. Cannabis Use Disorder and Perioperative Outcomes in Major Elective Surgeries: A Retrospective Cohort Analysis. Anesthesiology. 2019 Nov 25. [Epub ahead of print].
Wijeysundera DN, Ladha K. Rethinking the Role of Functional Capacity in Preoperative Risk Stratification. Ann Intern Med. 2019 Oct 15;171(8):HO2-HO3.
Dhanju S, Kennedy S, Abbey S, Katz J, Weinreb A, Clarke H, Bhat V, Ladha K. The impact of comorbid pain and depression in the United States: results from a nationally representative survey. Scan J Pain.
Ladha K, Neuman MD, Broms G, Bethell J, Bateman BT, Wijeysundera DN, Bell M, Hallqvist L, Svensson T, Newcomb CW, Brensinger CM, Gaskins LJ, Wunsch H. Opioid Prescribing After Surgery in the United States, Canada, and Sweden. JAMA Netw Open. 2019 Sep 4;2(9):e1910734.
Ladha K, Gagne J, Patorno E, Huybrechts K, Rathmell J, Wang S, Bateman B. Opioid Overdose After Surgical Discharge. JAMA. 2018 Aug 7; 320(5),502-504.
Ladha K, Patorno E, Huybrechts K, Liu J, Bateman B. Variations in the Use of Perioperative Multimodal Analgesic Therapy. Anesthesiology. 2016 April;124 (4),837-845.
Ladha K, Vidal Melo M, McLean D, Wanderer J, Grabitz SD, Kurth T, Eikermann M. Intraoperative protective mechanical ventilation and risk of postoperative respiratory complications: hospital based registry study. BMJ. 2015 Jul;351:h3646.
Appointments
Anesthesiologist, St. Michael's Hospital
Assistant Professor, Departments of Anesthesia and Institute of Health Policy Management and Evaluation, University of Toronto
Associate Scientist, Keenan Research Centre of the Li Ka Shing Knowledge Institute, St. Michael's Hospital
Honours and Awards
Name:
Description:
2019 New Investigator Award, Canadian Anesthesiologists' Society, Canada
2019 Initiative for Multicentre Pragmatic Anesthesiology Clinical Trials (IMPACT),United States of America
2018 International Anesthesia Research Society Mentored Research Award (IARS), United States of America