Brian Cuthbertson
Anesthesia
MB ChB, FRCA, MD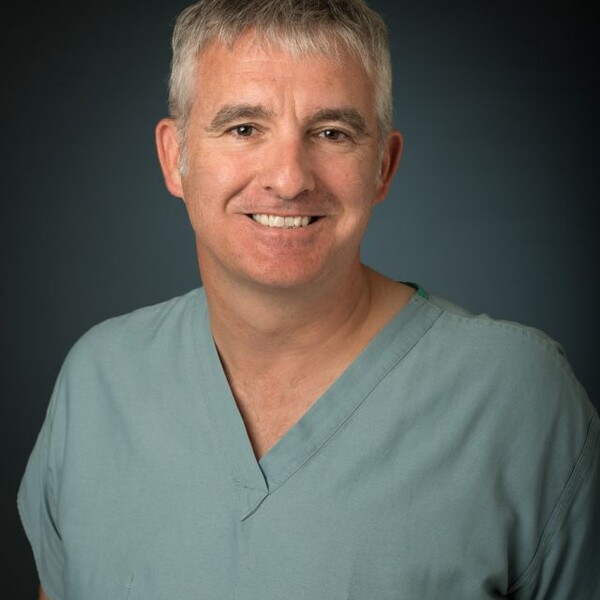 Location
Sunnybrook Health Sciences Centre
Address
2075 Bayview Avenue, Room M3200, Toronto, Ontario Canada M4N 3M5
Research Interests
• Randomized controlled trials • Novel randomized trials methods • Research methods
Clinical Interests
• Critical Care Medicine • High Risk Surgery • Clinical Leadership
Accepting
contact faculty member for more information
Brian Cuthbertson is an Attending Physician and former Chief of the Department of Critical Care Medicine at Sunnybrook Health Sciences Centre. He is a Professor in the University Department of Anaesthesiology and Pain Medicine as well as the Interdepartmental Division of Critical Care Medicine at the University of Toronto. He is the Vice Chair (Research) in the University Department of Anaesthesiology and Pain Medicine. He is also an Honorary Professor of Critical Care Medicine at the University of Aberdeen and an Honorary Professorial Fellow at the George Institute of Global Health in Sydney. His research interests include improving outcomes from critical illness and major surgery and he has led a large number of multicentre trials in these areas. He has over 183 peer-reviewed publications, $39million of research grants and an H index of 52.
Twitter: @BrianCuthberts8
Research Synopsis
After clinical practice, it is my research that drives me and I have been lucky enough to have collaborated with some of the world's great researchers in Critical Care Medicine and beyond. This has led to a large number of research publications and outputs that have impacted and improved clinical practice and patient outcomes. I have also been lucky enough to have had the opportunity to have led a large number of national and international research collaborations in my career and this exciting work creates many challenges and great personal satisfaction. From a methodological perspective I have an interest in health technology evaluation using innovative trial designs (including platform trials, cluster trials and other trial methodologies). I have developed broad clinical and academic leadership skills coming from varied leadership roles in clinical practice, research and education including 10 years as the Chief of the Department of Critical Care Medicine at Sunnybrook HSC and in my more recent role as a Departmental Vice Chair of Research at the University of Toronto. I also believe strongly in educating the next generation of researchers in clinical trials methods and enjoy teaching research methods including running a course on pragmatic trials as part of a Masters program.
LAB INFORMATION
Website: I am a member of the AICORN lab https://aicorn-research.com
Open for mentorship: Yes, for trainees working on common projects
Research focus: AICORN is a multidisciplinary research group that seeks to further understanding of healthcare delivery and identify ways to optimize care and outcomes. Projects involve large database analyses focused on clinical epidemiology and health services research related to acute and intensive care. AICORN is based at the Department of Critical Care Medicine at Sunnybrook Health Sciences.
Recent Publications
Orchid #: 0000-0003-4174-9424
Beard D, Campbell M… Cuthbertson BH et al. Considerations and Methods for Placebo Controls in Surgical Trials: State of the Art Review and ASPIRE Guidance. Lancet 2019; 395: 828-838.
Wijeysundera D, Pearse R, Shulman M, Cuthbertson BH. Assessment of functional capacity before major non-cardiac surgery, a prospective cohort study. Lancet. 2018; 391: 2631-2637. Senior and most responsible author.
Young D, Lamb SE, Shah S, MacKenzie I, Tunnicliffe W, Lall R, Rowan K, Cuthbertson BH; OSCAR Study Group. High-frequency oscillation for acute respiratory distress syndrome. N Engl J Med. 2013 Feb;368(9):806-1 Senior author.
Sprung CL, Annane D, Keh D, Moreno R, Singer M, Freivogel K, Weiss YG, Benbenishty J, Kalenka A, Forst H, Laterre PF, Reinhart K, Cuthbertson BH, Payen D, Briegel J; CORTICUS Study Group. Hydrocortisone therapy for patients with septic shock. N Engl J Med. 2008 Jan;358(2):111-2 Coauthor.
Cameron JI, Chu LM, Matte A, Tomlinson G, Chan L, Thomas C, Friedrich JO, … Cuthbertson BH, … Herridge MS, RECOVER Program Investigators (Phase 1: towards RECOVER), Canadian Critical Care Trials Group. One-Year Outcomes in Caregivers of Critically Ill Patients. N Engl J Med. 2016 May 12;374(19):1831-41. Coauthor.
Young D, Harrison DA, Cuthbertson BH, Rowan K, TracMan Collaborators. Effect of early vs late tracheostomy placement on survival in patients receiving mechanical ventilation: the TracMan randomized trial. JAMA. 2013 May;309(20):2121-9. Coauthor.
Cuthbertson BH, Rattray J, Campbell MK, Gager M, Roughton S, Smith A, Hull A, B. The PRaCTICaL study of nurse led, intensive care follow-up programmes for improving long term outcomes from critical illness: a pragmatic randomised controlled trial. British Medical Journal. 2009 Oct 16;339:b3723. Principal Author.
Appointments
Vice Chair (Research and Innovation), Department of Anesthesiology and Pain Medicine
Staff Physician and Senior Scientist, Department of Critical Care Medicine, Sunnybrook Health Sciences Centre
Professor, Department of Anaesthesia and the Interdepartmental Division of Critical Care Medicine
Professor, Institute of Health, Policy, Management and Evaluation (HPME), University of Toronto
Honorary Professorial Fellow, Critical Care & Trauma Division, The George Institute for Global Health, Sydney, New South Wales, Australia
Hospital Donation Lead, Sunnybrook Health Sciences Centres, Toronto, Canada
Honours and Awards
Name:
Description:
National Clinical Excellence Award, Scotland 2008
Trillium Gift of Life, Provincial Donation Champion, Ontario 2018
Grants
SAVE-ICU trial; CIHR $3.3M
SuDDICU trial; CIHR $3.1M
Canadian network or network grant; CIHR $5.7M
TEACHING
HAD 5310 Pragmatic Clinical Trials course lead
Nuts and Bolts of Research
TEACH project, Critical Appraisal Training