Match Day 2023: Anesthesia Class of 2028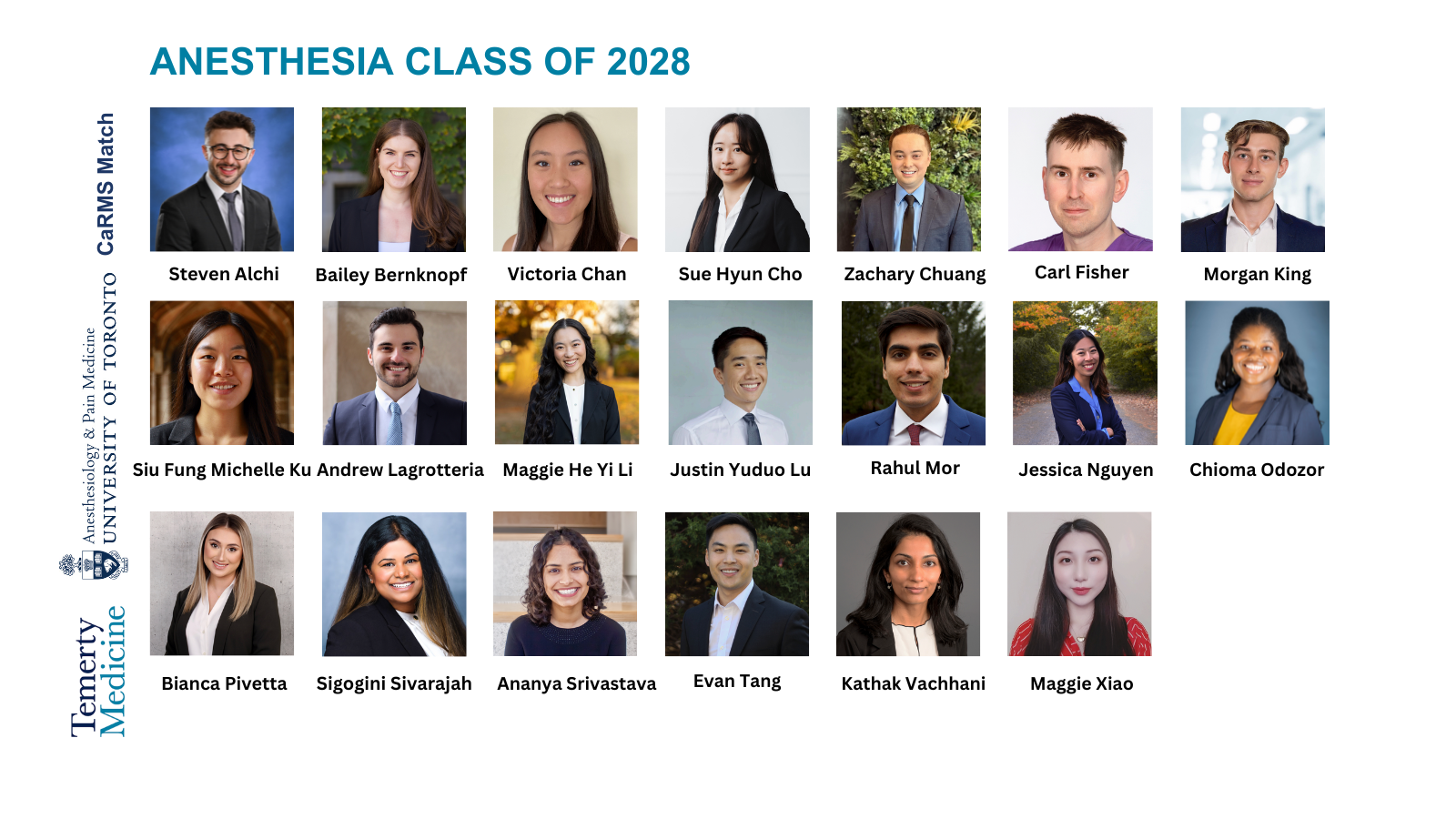 Today is Match Day! Across Canada, medical students are learning the results of the first iteration of the 2023 Canadian Resident Matching Service (CaRMS) and we would like to share with you the good news. 

Our department had a very positive and successful match for the Anesthesia residency program with strong candidates fulfilling the 16 CMG and 4 IMG positions.
 
We congratulate and welcome the CaRMS Match of 2023!
On behalf of our chair, Dr. Beverley Orser, we also extend hearty congratulations to the incoming residents. We know that you will continue to excel and grow in our department.