Co-leading an international PCORI study on postoperative pain management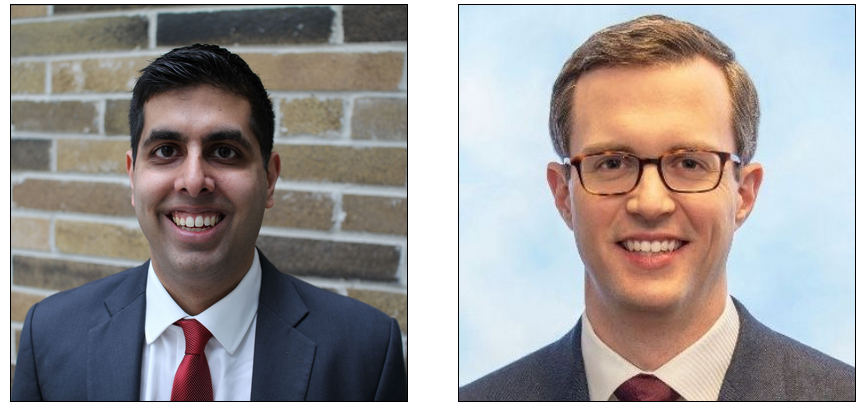 Drs. Karim Ladha (Unity Health Network - SMH, University of Toronto) and Mark Bicket (University of Michigan) were awarded the Patient-Centered Outcomes Research Institute (PCORI) grant for $4.1 million USD for the Comparison of Analgesic Regimen Effectiveness after Surgery (CARES) multicentre randomized trial.

The application was co-led by Drs. Ladha and Bicket, with the co-applicants being Drs. Duminda Wijeysundera (Unity Health Network - SMH, University of Toronto), Chad Brummett (Anesthesiology, University of Michigan), Yi Li (Biostatistics, University of Michigan), Jennifer Waljee (Surgery, University of Michigan), Kellie McFarlin (Surgery, Henry Ford Health System) and Simon Haroutounian (Pain Medicine, Washington University).

The CARES trial will compare multimodal opioid-sparing analgesia against traditional opioid-based analgesia with respect to effects on quality of recovery, postoperative pain intensity, and pain interference in 900 adults having elective surgery in Canada and the US. The trial addresses a vital question for perioperative medicine and surgery in identifying analgesic regimens that optimize patient recovery while minimizing exposure to opioids.
 
The CARES trial builds upon an important body of work led by Dr. Ladha. This work began with a multinational comparison of postoperative opioid prescribing patterns (Ladha et al., JAMA Network Open. 2019) and important pilot work funded by a 2019 IMPACT award from the International Anesthesia Research Society to Dr. Ladha.
 
This news from PCORI caps off a remarkable year of grant funding success for the PINNACLE perioperative research group co-led by Drs. Wijeysundera and Ladha.  In 2021, PINNACLE investigators have secured CAD $7 million in peer-reviewed funding (as Nominated or Co-Principal Investigators) from major funders for their studies, including the FAST Walk study (CIHR, PI Wijeysundera), the CARES trial (PCORI, PI Ladha) and the Frail Substudy of the FIT After Surgery Study (CIHR, PI Wijeysundera).
Congratulations to Karim, Mark and their team!