Zeev Friedman
Anesthesia
MD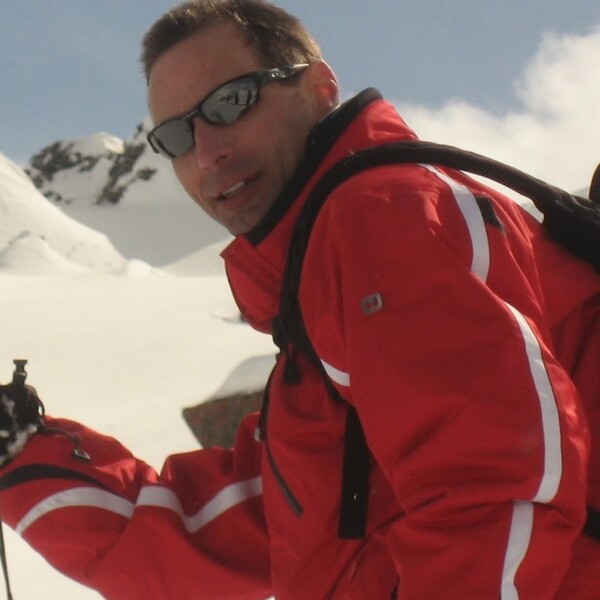 Location
Mount Sinai Hospital
Address
600 University Avenue, 19th Floor, Room 19-104, Toronto, Ontario Canada M5G 1X5
Research Interests
simulation
Clinical Interests
advanced airway management, epidural technique
Accepting
contact faculty member for more information
Dr. Friedman serves as the University of Toronto Resident Research Coordinator and chairs the Department of Anesthesia Annual Shields Research Day. He is the outgoing chair of the Section for Education and Simulation in Anesthesia of the Canadian Anesthesiologists' Society, a clinician educator/researcher at the Wilson Centre and a member of the Research Committee of the Society for Simulation in Healthcare. 
Research Synopsis
Dr. Friedman has published in several areas of education and simulation. The focus of his current research is the ability to challenge authority across hierarchy gradients. Previous studies involved skills assessment through simulation, the effect of technical skills on non-technical skills and the impact of simulation on skills acquisition. These studies were funded by grants from the Anesthesia Patient Safety Foundation (first non US physician to win the award), Royal College of Physicians and Surgeons, Physicians' Services Incorporated Foundation and Canadian Anesthesiologists' Society as well as several Research Merit Awards from the University of Toronto.
Recent Publications
Friedman Z, Hayter MA, Everett TC, Matava CT, Noble LM, Bould MD. Power and conflict: the effect of a superior's interpersonal behaviour on trainees' ability to challenge authority during a simulated airway emergency. Anaesthesia. 2015 Oct 1;70(10):1119-29. Principal Author.
Boulis S, Khanduja PK, Downey K, Friedman Z. Substance abuse: a national survey of Canadian residency program directors and site chiefs at university-affiliated anesthesia departments. Can J Anaesth. 2015 Sep 1;62(9):964-971. Senior Responsible Author.
Bould MD, Sutherland S, Sydor DT, Naik V, Friedman Z. Residents' reluctance to challenge negative hierarchy in the operating room: a qualitative study. Can J Anaesth. 2015 Jun 1;62(6):576-86. Senior Responsible Author.
Friedman Z, Gurevich L, Siddiqui N. The effect of a modified GlideScope intubation technique on procedure times, airway morbidity and hemodynamic response- a randomized controlled trial. European Journal of Anaesthesiology. 2015 Feb 7. In Press. Principal Author.
Siddiqui NT, Davies S, McGeer A, Carvalho JC and Friedman Z. The effect of gowning on labor epidural catheter colonization rate: a randomized controlled trial. Reg Anesth Pain Med. 2014 Nov;39(6):520-4. 2014 Nov-Dec;39(6):520-4. Senior Responsible Author.
Siddiqui N; Arzola C; Teresi J; Fox G; Guerina L; Friedman Z. Predictors of Desaturation in the Postoperative Anesthesia Care Unit: An Observational Study. Survey of Anesthesiology. 2014 Aug;58(4):196-197. Senior Responsible Author.
Siddiqui NT, Fischer H, Guerina L, Friedman Z. Effect of a Preoperative Gabapentin on Postoperative Analgesia in Patients with Inflammatory Bowel Disease Following Major Bowel Surgery: A Randomized, Placebo-Controlled Trial. Pain Pract. 2014 Feb;14(2):132-9. Senior Responsible Author.
Siddiqui N, Arzola C, Teresi J, Fox G, Guerina L, Friedman Z. Predictors of desaturation in the postoperative anesthesia care unit: an observational study. Journal of Clinical Anesthesia. 2013 Dec;25(8):612-7. Senior Responsible Author.
Friedman Z, Siddiqui N, Mahmoud S, Davies S. Video assisted structured teaching to optimize aseptic technique during neuraxial block. British Journal of Anaesthesia. 2013 Sep;111(3):483-7. Principal Author.
Sydor DT, Bould MD, Naik VN, Burjorjee J, Arzola C, Hayter M and Friedman Z. Challenging authority during a life-threatening crisis: the effect of operating theatre hierarchy. Br J Anaesth. 2013 Mar;110(3):463-71. Senior Responsible Author.
Appointments
Director of Research, Anesthesia and Pain Management, Department of Anesthesia, Mount Sinai Hospital
Resident Research Coordinator, University of Toronto Anesthesia Department
Clinician/Educator - Researcher, The Wilson Centre for Research in Education, , University of Toronto
Chair, Annual Shields Research Day
Honours and Awards
Name: Best Paper in Regional Anesthesia and Acute Pain
Description:
2012 - Canadian Anesthesiologists' Society Annual Meeting, Quebec City, Quebec, Canada

Name: Best Oral Presentation
Description:
2011 - Society for Obstetric Anesthesia and Perinanatology (SOAP) 43rd Annual Meeting, Henderson, Nevada, United States

Name: Research Award
Description:
2007 - Canadian Anesthesiologists' Society. First International Medical Graduate to receive CAS research award

Name: Carl Koller Memorial Research Award
Description:
2006 - American Society of Regional Anesthesia