Ki Jinn Chin
Anesthesia
MBBS (Hons), MMed, FANZCA, FRCPC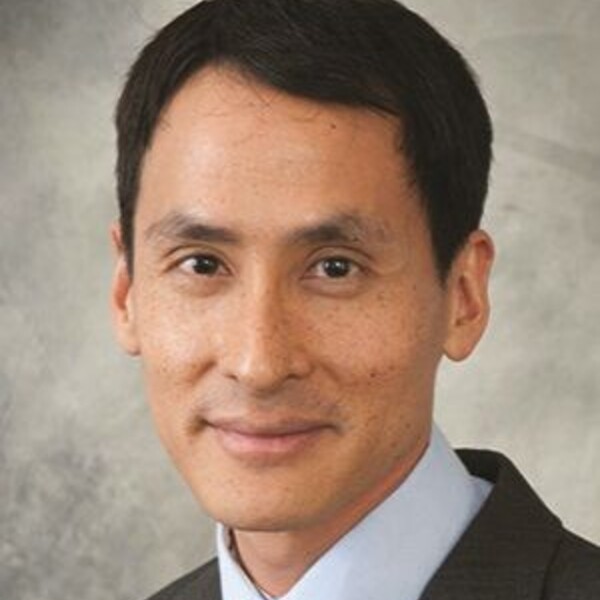 Location
University Health Network - Toronto Western Hospital
Address
399 Bathurst Street, McL2-405, Toronto, Ontario Canada M5T 2S8
Research Interests
acute pain, regional anesthesia, ultrasound
Clinical Interests
acute pain, advanced airway management, regional anesthesia & ultrasound
Accepting
contact faculty member for more information
Dr Chin's main academic focus is the development and validation of innovative perioperative ultrasound-guided interventional procedures, with the ultimate goal of increasing the accessibility of regional anesthesia to physicians and patients. He has disseminated the knowledge gained from his investigations through numerous publications, international lectures, and online educational material.
The two most important areas of his research are as follows:
1. The erector spinae plane (ESP) and other fascial plane blocks
Fascial plane blocks involve ultrasound-guided injection of local anesthetic into a tissue plane where nerves travel, rather than directly targeting the nerves themselves with the needle. Dr Chin has been involved in the study of this topic since 2012 and is widely-recognized as a pioneer and leader in this field. He has led the multi-national authorship of many publications, including an authoritative educational reference on fascial plane blocks of the abdominal wall in 2017 (Regional Anesthesia and Pain Medicine 2017;42(2):133-183). More importantly, in 2016, Dr Chin and his co-investigators published another landmark paper describing a novel regional anesthesia technique for the torso, the erector spinae plane (ESP) block (Regional Anesthesia and Pain Medicine 2016;41(5):621-627) . The ESP block has revolutionized the field of regional anesthesia and pain management, being a simple and safe technique that has few contraindications or complications, and can be performed without advanced training by anesthesiologists, pain physicians, and even emergency medicine physicians. It has a range of applications that is unparalleled in regional anesthesia, including thoracic, cardiac, abdominal, spine, upper and lower limb surgery. Dr Chin continues to work with an international group of researchers conducting research into the mechanisms and clinical applications of this important advance in regional anesthesia.
2. Ultrasound imaging of the spine
Since 2007, Dr Chin has been investigating the clinical application of ultrasound imaging of the adult spine. His research was fundamental in establishing this as an invaluable aid in central neuraxial blockade (spinal and epidural anesthesia) and lumbar puncture, particularly in older non-obstetric patients, and patients with abnormal or difficult spinal anatomy. He was the lead author on the key educational reference for the technique of ultrasound imaging of the spine (Anesthesiology 2011;114(6):1459-85), which is widely taught in many anesthesia training programs and at multiple CME events throughout the world. Dr Chin continues to be engaged in refining the technique of ultrasound imaging of the spine, particularly for use in the patients with challenging spinal anatomy, and applying it to thoracic epidural anesthesia.
Appointments
Fellowship Coordinator, Toronto Western Hospital
Regional Anesthesia Fellowship Program Director, Toronto Western Hospital
Honours and Awards
Name:
Description:
2020 – Top 10 Article of the Year (2019), Anaesthesia journal, Association of Anaesthetists of Great Britain and Ireland, United Kingdom. "The effect of erector spinae plane block on respiratory and analgesic outcomes in multiple rib fractures: a retrospective cohort study"
2019 – Bruce Scott Lecturer, Regional Anaesthesia-United Kingdom (RA-UK) Society, United Kingdom.
2019 – Most-cited Article of the Year (2018), Canadian Journal of Anesthesia, Canadian Anesthesiologists' Society, Canada. "Erector spinae plane block for the management of chronic shoulder pain: a case report".
2018- Top 10 Article of the Year (2017) , Anaesthesia journal, Association of Anaesthetists of Great Britain and Ireland, United Kingdom. "The analgesic efficacy of pre-operative bilateral erector spinae plane (ESP) blocks in patients having ventral hernia repair."
2018 – Clinical Excellence Award (Women's College Hospital), Department of Anesthesia, University of Toronto, Toronto, ON, Canada
2016 – Excellence in Fellowship Teaching Award, MSH-UHN Department of Anesthesia and Pain Management, Toronto, ON, Canada
2014 – Individual Teaching Excellence Award, Wightman-Berris Academy, Faculty of Medicine, University of Toronto, Toronto, ON, Canada
2012- Interprofessional Teaching Award (Graduate Education), Department of Anesthesia, Faculty of Medicine, University of Toronto, Toronto, ON, Canada
Courses
Course Number: REGIONAL ANESTHESIA FELLOWSHIP PROGRAM DIRECTOR
Course Name: Toronto Western Hospital, University of Toronto