Associate Professor | Associate Scientist, Child Health Evaluative Sciences, Peter Gilgan Centre for Research and Learning, SickKids Research Institute
Kazuyoshi Aoyama
Anesthesia
MD, PhD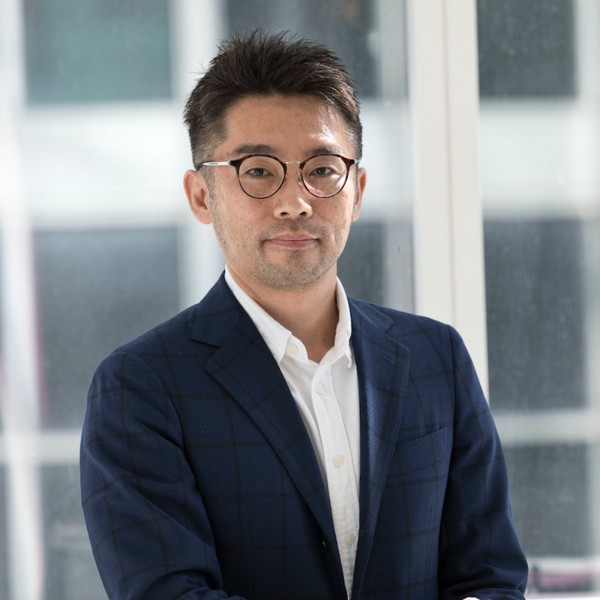 Location
The Hospital for Sick Children
Address
555 University Avenue, Toronto, Ontario Canada M5G 1X5
Research Interests
Outcomes Following Pregnancy • Maternal/Perinatal Health of Critically Ill Pregnant Women • Pediatric Perioperative Outcomes
Clinical Interests
Pediatric Anesthesia • Critical Care Medicine • Obstetric Anesthesia
Appointment Status
Primary
Accepting
contact faculty member for more information
Dr. Aoyama is a Japanese-trained pediatric anesthesiologist certified by Japanese Society of Anesthesiologists and Japanese Society of Pediatric Anesthesiologists, has a specialty diploma from the European Society of Intensive Care Medicine (EDIC), and received PhD in Clinical Epidemiology and Health Care Research at the University of Toronto, supported and funded by a Fellowship Award from Canadian Institutes of Health Research (CIHR).
Dr. Aoyama's main research interest is Health Services Research and as part of his PhD, he used large databases from the Canadian Institute for Health Information. The PhD dissertation focuses on describing critically ill pregnant and postpartum women across Canada, quantifying variability of ICU admission practice and exploring the association of the variability with their outcomes – these projects are funded by CIHR. Dr. Aoyama is now
translating his research methodology experience into the development of health services research and evidence synthesis for pediatric outcomes research.
Research Statements - Key Accomplishments
My active health services research examines patient outcomes after pregnancy. My PhD (Clinical Epidemiology) evaluated the pregnancy-related morbidity and mortality of Canadian women during pregnancy and after birth. I identified that the Canadian administrative health data for capturing pregnant women is well validated, where I used a prospective nation-wide hospital registry as the criterion standard (BMC Pregnancy Childbirth 2017). I confirmed that the Maternal Comorbidity Index is the only available and validated risk adjustment tool of pregnant women in the Canadian database (PLOS One 2018). These studies laid the foundation for subsequent pregnancy outcomes research with this national database. Since this national database gave us individual admission events, I innovated an approach to create an episode of care representing an individual pregnancy course rather than each hospital admission, resulting in creation of 3.1 million episodes of pregnancy course in our dataset. We found while the mortality rate has been stable over time last 2 decades, the incidence of pregnancy-related morbidity in Canada increased (J Obstet Gynaecol Can 2019). We found that the number and proportion of pregnancies in older women is increasing in Canada and that maternal age, especially older than 45 years, is associated with pregnancy-related morbidity and maternal death (JAMA Network Open 2019). I used robust methodology (multi-level regression models) to explore ICU care variation for pregnant women in Canadian hospitals, finding that: a minority of women who experience a pregnancy-related morbidity event receive ICU care; wide hospital-level variation in ICU care for pregnant women exists; and, women of lower socio-economic status are most likely to require ICU care (Crit Care 2019). My PhD work was supported by a CIHR fellowship (2013-17) and two consecutive CIHR Operating Grants (#287534, #342397). As a content and methodological expert in this area, I have been invited to: be a reviewer from high-impact journals (e.g. BJOG: An International Journal of Obstetrics and Gynecology, CMAJ, CHEST, JAMA Network Open); write invited editorials (JAMA Network Open, 2020, 2022).
Recent Publications
Evelina Pankiv, Alan Yang, Kazuyoshi Aoyama. "Neuraxial labour analgesia for vaginal delivery and severe maternal morbidity" JAMA Network Open, 2022;5(2):e220142.
Maria-Alexandra Petre, David N. Levin, Marina Englesakis, Jason T. Maynes, Petros Pechlivanoglou, Kazuyoshi Aoyama. "Dexmedetomidine versus TIVA in paediatric emergence delirium: a network meta-analysis." European Journal of Anesthesiology, 2021, 38: 1111-1123.
Kazuyoshi Aoyama, Ruxandra Pinto, Joel Ray, Andrea Hill, Damon Scales, Robert Fowler. "Determining Associations and Estimating Effects with Regression Models in Clinical Anesthesia" Anesthesiology, 2020; 133(3): 500-9.
Nan Gai, Basam Naser, Jacqueline Hanley, Arie Peliowski, Jason Hayes, Kazuyoshi Aoyama. "A Practical Guide to Acute Pain Management in Children" Journal of Anesthesia, 2020, 34(3), 421-433.
Kazuyoshi Aoyama, Alison Park, Alexander Davidson, Joel Ray. "Severe Maternal Morbidity and Infant Mortality in Canada" Pediatrics, 2020; 146: e20193870.
Kazuyoshi Aoyama, Joel Ray. "Pregnancy and risk of intracerebral hemorrhage" JAMA Network Open, 2020; 3(4):e202844.
Kazuyoshi Aoyama, Ruxandra Pinto, Joel Ray, Andrea Hill, Damon Scales, Stephen Lapinsky, Michelle Hladunewich, Gareth Seaward, Robert Fowler. "Association of Maternal Age With Severe Maternal Morbidity and Mortality in Canada" JAMA Network Open, 2019:2(8):e199875.
Kazuyoshi Aoyama, Ruxandra Pinto, Joel Ray, Andrea Hill, Damon Scales, Stephen Lapinsky, Gareth Seaward, Michelle Hladunewich, Robert Fowler. "Variability in intensive care unit admission among pregnant and postpartum women in Canada: a population-based observational study" Critical Care, 2019: 23: 381.
Honours and Awards
2022 Canadian Anesthesiologist's Society Research Award
2022 Hospital Recognition - Demonstration of the Strategic Value of Compassion, Hospital for Sick Children
2021 - 2023 Merit Awards - Research Commendation, Department of Anesthesiology & Pain Medicine
2018 - 2019 Outcomes Research Award, Department of Anesthesia and Pain Medicine, Hospital for Sick Children
2017 The Hilda and William Courtney Clayton Pediatric Research Fund Award, University of Toronto
2015 Fellows Award for Excellence in Undergraduate Clinical Teaching, Department of Anesthesia & Pain Medicine, Hospital for Sick Children
2014 Travel Award, Young Investigator Forum, Canadian Institutes of Health Research
2013 - 2017 Fellowship ~ Canadian Institutes of Health Research