James Khan
Anesthesia
MD, FRCPC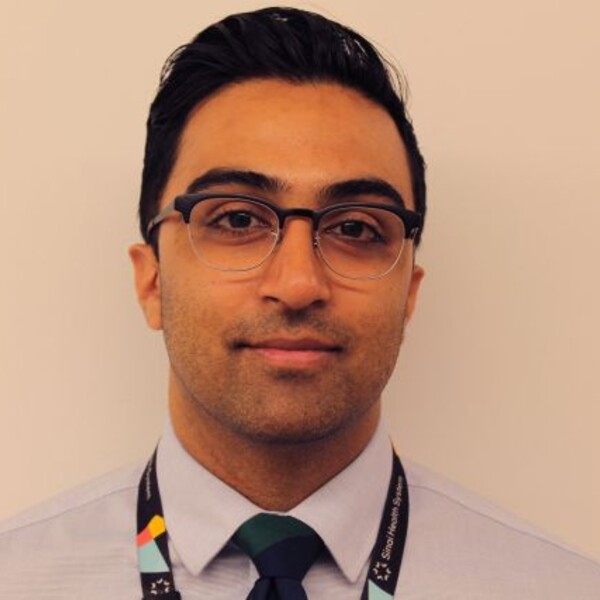 Location
Mount Sinai Hospital
Address
600 University Avenue, 19th floor, Room 19-104, Toronto, Ontario Canada M5G 1X5
Research Interests
Acute and chronic pain, Perioperative medicine, Health research methodology
Clinical Interests
Perioperative pain medicine, Chronic pain medicine
Appointment Status
Primary
Dr. Khan is a clinician-scientist and has completed a Masters in Clinical Epidemiology from McMaster University and Perioperative Research fellowship. His research interests include identification of risk factors and interventions that reduce persistent pain after surgery and identifying innovative therapies that will improve pain outcomes in chronic pain patients. He has published over 30 papers in peer-reviewed journals.
Recent Publications
Khan JS, Hah JM, Mackey SC. Effects of smoking on patients with chronic pain: a propensity-weighted analysis on the Collaborative Health Outcomes Information Registry. Pain 2019.
Khan JS, Jibb LA, Busse JW, Gilron I, Choi S, Paul JE, McGillion M, Mackey S, Buckley DN, Lee SF, Devereaux PJ. Electronic versus traditional data collection: A multicenter randomized controlled perioperative pain trial. Canadian Journal of Pain 2019.
Khan JS, Hodgson N, Choi S, Reid S, Paul JE, Look Hong NJ, Holloway C, Busse JW, Gilron I, Buckley DN, McGillion M, Clarke H, Katz J, Mackey S, Avram R, Pohl K, Rao-Melacini P, Devereaux. Perioperative pregabalin and intraoperative lidocaine infusion to reduce persistent neuropathic pain after breast cancer surgery: a multicenter, factorial, randomized controlled pilot trial. Journal of Pain 2019.
Roshanov PS, Sheth T, Duceppe E, Tandon V, Bessissow A, Chan MTV, Butler C, Chow BJW, Khan JS, Devereaux PJ. Relationship between perioperative hypotension and perioperative cardiovascular events in patients with coronary artery disease undergoing major noncardiac surgery. Anesthesiology 2019:

130

(5);

756-766.

Khan JS, Krane EJ, Higgs M, Pritzlaff S, Hoffinger S, Ottestad O. A case report of combined ultrasound and fluoroscopic-guided percutaneous radiofrequency lesioning of the obturator and femoral articular branches in the treatment of persistent hip pain in a pediatric patient. Pain Practice 2018; 19(1): 52-56.
Rai AS, Khan JS, Dhaliwal J, Busse JW, Choi S, Devereaux PJ, Clarke H. Preoperative pregabalin or gabapentin for acute and chronic postoperative pain among patients undergoing breast cancer surgery: A systematic review and meta-analysis of randomized controlled trials. Journal of Plastic and Reconstructive & Aesthetic Surgery 2017; 70 (10):1317-1328.
Khan JS, Devereaux PJ, LeManach Y, Busse JW. Patient coping and expectations about recovery predict the development of chronic post-surgical pain after traumatic tibial fracture repair. Brit J Anaesth 2016; 117(3): 365-370.

Khan JS

, Margarido C, Devereaux PJ, Clarke H, McLellan A, Choi S. Preoperative celecoxib in noncardiac surgery: A systematic review and meta-analysis of randomized controlled trials. European Journal of Anaesthesia, March 2016; 33(3): 204-214.