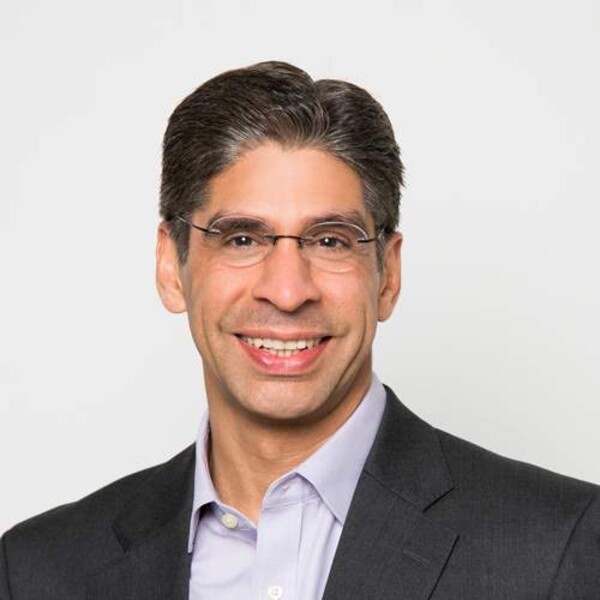 Location
University Health Network - Toronto Western Hospital
Address
399 Bathurst Street, McL2-405, Toronto, Ontario Canada M5T 2S8
Research Interests
neuroanesthesia, pain management
Clinical Interests
pain management, chronic pain, cancer pain
Accepting
contact faculty member for more information
Dr Bhatia is an Assistant Professor in Department of Anesthesia and Pain Management at University of Toronto and Director, Anesthesia Chronic Pain Clinical Services at University Health Network, Mount Sinai Hospital, and Women's College Hospital, Toronto. His clinical interests include ultrasound-guided procedures for regional anesthesia and chronic pain. His current work interests include pharmacological and image-guided interventional treatments for musculoskeletal, neuropathic and cancer-related pain. He is currently pursuing a PhD in Clinical Epidemiology at the University of Toronto with a focus on assessing outcomes following interventional pain procedures for neuropathic pain. He has a clinical and research interest in treatment of neuraxial and musculoskeletal pain and comparing impact of different imaging modalities (fluoroscopy, ultrasound) on interventional procedures for pain. He has published over 25 papers, 4 book chapters, and co-authored one book on ultrasound-guided interventional pain procedures. 
Research Synopsis
The primary focus of Dr. Bhatia's research is on the evaluation of novel therapeutic options for preventing and treating chronic neuropathic pain (NP). Though various pharmacological agents have been proposed to treat NP, all of these agents have low efficacy and frequent adverse effects. Agents that he studies in his clinical trials include perineural steroids (delivered around injured nerves under ultrasound-guidance) and intravenous ketamine infusions. His current research projects include a review of effectiveness of outpatient intravenous ketamine infusions for treatment of refractory NP and complex regional pain syndromes. This is in parallel with another project that involves use of functional magnetic resonance imaging (fMRI) to predict and correlate clinical outcomes of ketamine infusions for refractory neuropathic pain. This innovative project involves development of an fMRI-guided treatment with intravenous ketamine in patients with NP. He plans to study patterns of changes in fMRI of the brain before and after infusion of ketamine and to correlate the changes with pain intensity. Evaluation of role of perineural steroids in refractory neuropathic pain is the focus of his three sequential research projects. The first of these, a systematic review and meta-analysis of evidence for this intervention, has already been published. The second project is a retrospective analysis of data from 120 patients who received perineural steroids for relieving post-traumatic refractory neuropathic pain. Data collection is complete and analysis in ongoing while the third project, a pilot trial on relieving post-traumatic refractory neuropathic pain, that compares perineural steroids against combination of steroids and local anesthetics, or only saline is now enrolling subjects.
Other areas of Dr. Bhatia's work include developing clinical models for delivery of evidence-supported interventions for evaluating and treating pain syndromes. He is developing novel methods for assessment of outcomes of acute and chronic pain management. So far he has established an electronic, point-of-care database for delivering and monitoring clinical care of patients with acute pain syndromes (e.g. perioperative pain, sickle cell crises, trauma). This database (NOPAIN) is being used by the Department of Anesthesia at Toronto Western Hospital and has the potential to generate important research questions data from a large number of patients. Dr. Bhatia has also been appointed to Ontario's Ministry of Health and Long-Term Care (MOHLTC) committee for the development of a provincial registry for patients with chronic pain. He intends to use his experience with the development of NOPAIN to help inform development of a database for chronic pain. He has also been appointed to the MOHLTC's multidisciplinary clinical expert advisory panel on Integrated Neck and Low Back Pain Quality-Based Pathway. Finally, he has contributed to the proposal to the MOHLTC for a tertiary level chronic pain clinic at Women's College Hospital that will serve as a "hub" for five pain centers ("spokes") in Toronto.
Recent Publications
Bhatia A, Flamer D, Shah PS. A systematic review and meta-analysis of perineural steroids for post-traumatic or compression related chronic peripheral neuropathic pain. Canadian Journal of Anesthesia. 2015 Jun;62(6):650-62. Principal Author.
Soneji N, Bhatia A, Seib R, Tumber P, Dissanayake M, Peng P. Comparison of efficacy of fluoroscopy and ultrasound guidance for sacroiliac joint injections in patients with chronic low back pain. Pain Practice. 2015 May 19. Co-Principal Author.
Morzycki AD, Bhatia A, Murphy K. Adverse reactions to radiocontrast: A Canadian update. Canadian Association of Radiologists Journal. 2015 Apr. In Press. Coauthor or Collaborator.
Bhatia A, Gofeld M, Ganapathy S, Hanlon J, Johnson M. Comparison of anatomic landmarks and ultrasound guidance for intercostal nerve injections in cadavers. Regional Anesthesia and Pain Medicine 2013. Regional Anesthesia and Pain Medicine. 2013 Nov 1;38(6):503-7. Principal Author.
Mariappan R, Manninen P, Massicotte EM, Bhatia A. Circulatory collapse after topical application of vancomycin powder during spine surgery. The Journal of Neurosurgery: Spine. 2013 Sep 1;19(3):381-3. Coauthor or Collaborator.
Bhatia A, Brull R. Is Ultrasound Guidance Advantageous for Interventional Pain Management? A Systematic Review of Chronic Pain Outcomes. Anesthesia & Analgesia. 2013 Apr 16;117(1):236-51. Principal Author.
Bhatia A, Flamer D and Peng PW. Evaluation of sonoanatomy relevant to performing stellate ganglion blocks using anterior and lateral simulated approaches: an observational study. Can J Anaesth. 2012 Nov;59(11):1040-7. Epub 2012 Sep 6. Principal Author.
Bellingham G, Bhatia A, Chan CW, Peng P. Randomized control trial comparing pudendal nerve block under fluoroscopy and ultrasound guidance. Regional Anesthesia and Pain Medicine. 2012;37:262-266. Coauthor or Collaborator.
Macfarlane AJR, Bhatia A, Brull R. Needle to Nerve Proximity: What do the animal studies tell us? Regional Anesthesia and Pain Medicine. 2011;36:290-302. Coauthor or Collaborator.
Bhatia A, Lai J, Chan V, Brull R. Pneumothorax as a complication of ultrasound-guided supraclavicular approach for brachial plexus block: a case report. Anesthesia & Analgesia. 2010;111:817-819. Principal Author.
Appointments
Director, Anesthesia Chronic Pain Clinical Services, Toronto Western Hospital
Director, Chronic Pain Centre, Women's College Hospital
Co-Director, Anesthesia Acute Pain Services, Toronto Western Hospital
Chair, Neuropathic Pain Special Interest Group, Canadian Pain Society
Honours and Awards
Name: People's Choice Award for the Best Poster Presentation at Faculty Development Day
Description:
2014 - Department of Anesthesia, Faculty of Medicine, University of Toronto, Toronto, Ontario, Canada. 

Name: Clinical Excellence
Description:
2014-2015 - Women's College Hospital. (Distinction, Specialty: Anesthesia and Pain Management), 
Awarded annually to a practicing staff at each of the hospitals affiliated with University of Toronto

Name: Fellowship Teaching Award
Description:
2013-2014 - Mount Sinai Hospital and University Health Network, Toronto, Ontario, Canada

Name: Trainee Publication Prize 2010
Description:
2010 - Faculty of Pain Medicine, Royal College of Anaesthetists, United Kingdom
Courses
Course Number: TEACHING
Course Name: medical students, residents (anesthesia, PM&R, neurology, geriatric medicine), fellows: anesthesia and chronic pain management
Course Number: ORGANIZER
Course Name: annual interventional pain management workshop for fellows and residents training in chronic pain