Message from the Director, CE Programs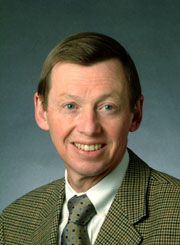 Peter Slinger Continuing Education and Professional Development (CE/PD) in the Department of Anesthesia at the University of Toronto (UofT) is supervised by the CE/PD Committee. This committee consists of members from the seven major teaching hospitals (Toronto General, Toronto Western. Mount Sinai, Women's College, Hospital for Sick Children, St. Michael's and Sunnybrook HSC). In addition, the committee includes representatives from two community hospitals (North York General and Toronto East General) and directors of several of the CME courses and programs. The mandate of the CE/PD Committee is to promote CE/PD both within the UofT and in the anesthesia community.
The UofT Department of Anesthesia currently sponsors 12 annual and biannual accredited CE courses. These include two annual wide-based review programs, the Toronto anesthesia practice meeting in the fall and the Toronto Anesthesia Symposium in the spring. These are designed to provide a focused update to fellowship and general practice clinicians in both academic and community based settings. These courses are comprised of a series of lectures, workshops and problem based learning discussions.
There are also a variety of recurring subspecialty anesthesia courses. These include topics such as regional anesthesia and pain medicine, obstetric anesthesia, pediatric anesthesia, critical care medicine and transesophageal echocardiography. In addition, each year there are new courses dedicated to a specific topic. In the recent past these topics have included hyperbaric medicine, interventional treatment of spinal pain, and ultrasound guided nerve blocks. 
The Anesthesia CE/PD Committee also is responsible for professional development within the UofT anesthesia faculty. This is currently an area of expansion for the committee. There is an annual program devoted to faculty development which is supervised by Dr. Patricia Houston.
The CE/PD Committee currently sponsors two online learning programs:
Please visit the links above to learn more about these web-based programs.